YOUR SECRET SELF-DEFENSE SEQUENCE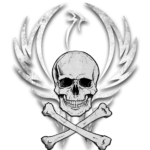 Enter in your email on the left, and I'll send you a free video self-defense program which will quickly teach you:
Three "killer" self-defense combinations in minutes!
Learn what is a Self-Defense Sequence and why you need to learn it?
Why the "machine gun" self-defense method is better than the "cannon ball" method (this is a mistake 90+% of martial artists make)?
The three important ingredients of a Self-Defense Sequence?
What are the best self-defense moves (and best combinations!)
How to make the best defense techniques second nature (react without thinking!)
The "long and short", plus "front and back" adaptability of this secret strategy
How you can customize a sequence to fit you (perfect for unfit and shorter guys)
Much more!